Candy Station Design
There's a lot that goes into to creating the perfect candy station. You need jars, risers, flowers, flares, ribbons, balloons, cards, scoops, take-out containers and a few choice pieces from the 1000s of props we have to get the right look. Together they transform a simple table of confections into a delicious yet seamless part of your event that everyone will remember. Decadent centerpieces such as lolly trees or macaroon towers add a striking focus that will have your guests lining up to photograph and share with their friends & co-workers. Whether you're catering a wedding, a corporate event, a birthday party or a baby shower our candy station will wow your guests, and sweeten their senses.
Sweet Selection
We choose the candy thematically to ensure the color/texture of the candy matches the decor. We balance this along with the taste / composition of the treats and the expected humidity of the location. The size of individual candies is considered also to ensure the containers are filled (incl. takeout) without over/underwhelming the rest of the display. This ensures minimal display touch-up and keeps the display looking great throughout the event. Lastly, we need to consider allergies when selecting candies, especially when children will be present.
Go To Candy Stations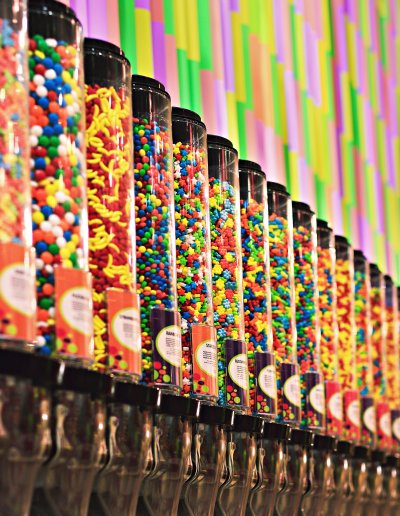 The Right Amount
On average, guests consume 1/3 of a pound of treats in a 3 Hour event, but there are specific factors to consider that can raise or lower that amount. Guest age, other available options for food, and the type of candy available are most relevant factors. Too little of some candy can leave the display uneven and some of your guests might not get a chance to grab their favorite. Too many of some treats can transform an elegant display into an unbalanced mess. Our extensive experience in determining the perfect balance makes it easy for our customers.
Go To Candy Stations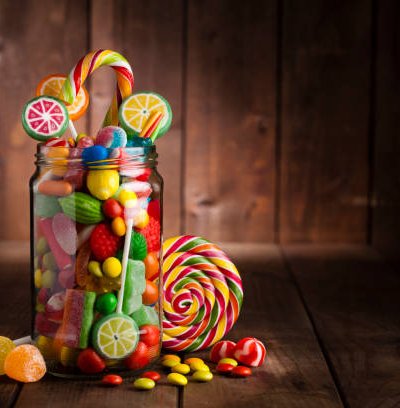 The Centerpiece
The focal point of your station can be a Stunning Beacon or Subtle Accessory depending on your tastes. Dazzle your guests with our Macaroon Tower or a large Lolly-Tree, or even bring your own and we'll incorporate it into the display. Just be creative and make it about you. While a centerpiece is not 100% needed, it can raise the bar on your Candy Station to new "Heights".
Go To Candy Stations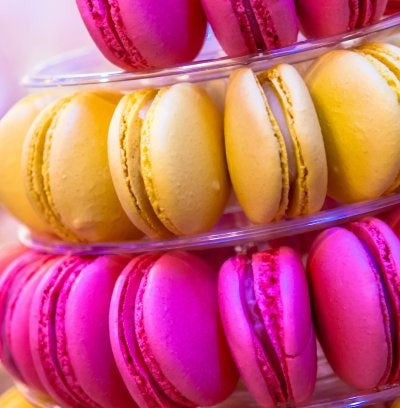 Containers
There are many candy containers available of all different shapes, sizes, colours and heights to accommodate any design, layout and candy in your Display. Elegant Modern or Warm Retro are just some of the countless looks that can be achieved. There are many factors that determine the amount of jars in a display beyond simply the amount of guests attending. Often many are used to simply decorate. There are so many options, from jars sprouting feathers, ones wrapped in ribbons & filled with colorful rocks or even jars containing fluffy Cotton Candy Clouds. 
Go To Candy Stations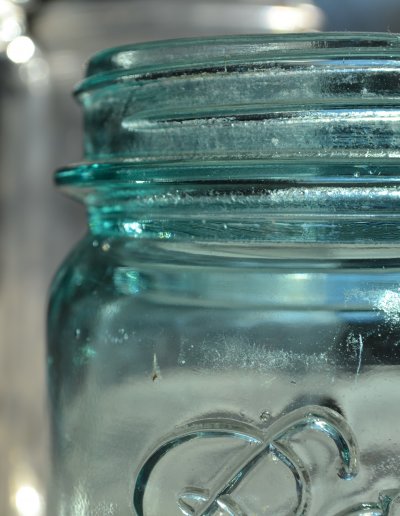 Scoops & Take Out
Take Out Containers: Your venue might not be the final destination for the sweets, and guests will need take-home containers to leave with. This is a great opportunity for personalization and branding as we can attach a company logo, or print a Sweet Thank You note. Your guests can bring a souvenir of your event home with them.
Go To Candy Stations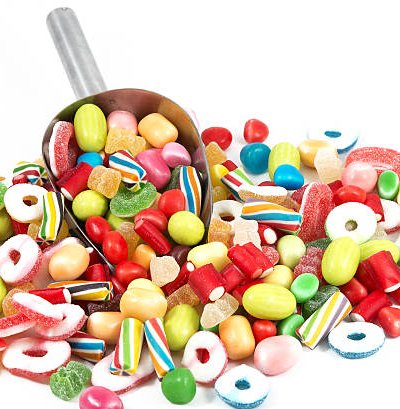 Decorations & Props
While the candy, containers and the centerpiece get most of the attention, choice decorative additions really bring out the arrangement. Perfectly positioned bows, ribbons, balloons, lace, burlap, pearls, sparkles or other innovative options complete the look. You don't won't to overdo it, but these items really help make the table look full throughout the event.
Go To Candy Stations