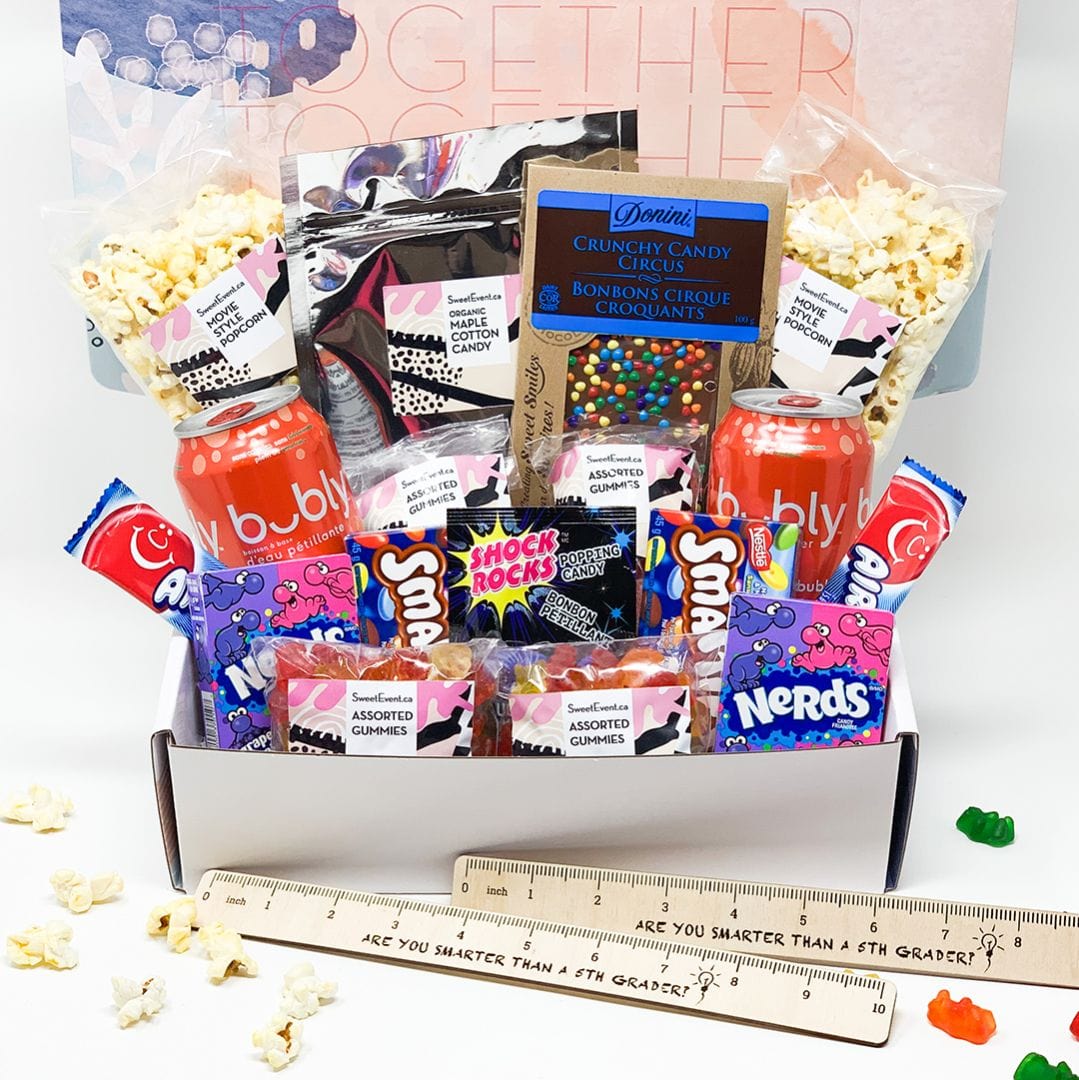 Science and technology are reshaping everything, from the way we work to the way we manage our lives and interact with the world around us. Join a group of University Health Network (UHN) doctors and researchers for a fun evening of testing science knowledge and inspiring critical thinking in your children.
During the virtual experience, parents and caregivers will compete against kids in their household in a game of multiple-choice trivia focused on STEM (Science, Technology, Engineering, Mathematics). Participants will have the opportunity to win prizes from sweetevent.ca.
This is a great opportunity for kids to interact with and be inspired by the UHN Research team, including Dr. Nicole Woods, Research Institute Director, The Institute for Education Research (TIER), Dr. Jennifer Campos, Associate Director - Academic, KITE-UHN, and Hodan Mohamud, KITE Youth Outreach Coordinator, KITE Young Innovators Program – UHN.
This page is a direct link for purchasing kits for this event. You must have been invited to this link, and be part of the virtual event in order to purchase. Delivery is GTA only, as this kit includes products from many Canadian-owned businesses in support of #CanadaUnited. 1

WHERE: Available across the GTA2
PURCHASE WINDOW FOR THIS OFFER: Up until EOD Monday, April 19th, 2021
PACKAGE FOR ONE (1) GIFT BOX3 INCLUDES:
Two (2) Nerds
Two (2) Smarties
Two (2) Airheads
Two (2) Packs of Gummy Bears
Two (2) Bags of Movie Style Popcorn
Two (2) Cans of Flavoured Carbonated Water (Bubbly)
One (1) Pack of Shock Rocks (Cool Experiments there!)
One (1) Bag of Hand-Spun Real Organic Maple Sugar Cotton Candy
One (1) Crunch Candy Circus Milk Chocolate Bar (Artisanal)
Two (2) Laser Engraved (Smart than a 5th Grader) Ruler
PACKAGE PRICE FOR ONE (1) GIFT BOX: $50 (CAD) plus applicable taxes (free shipping)4
ONLY Ten (10) packages have been reserved for this direct link on a first come, first served basis. There is a limit of five (5) boxes per Client.
All orders received by April 19th, 2021 will be delivered on before April 23rd, 2021 or earlier4
Terms & Conditions
1 Packages may not be transferable and should not be resold. No refunds and no exchanges subject to merchant's obligations under applicable law..
2 Packages available for purchase and delivery in the GTA.
3 Brands listed are subject to change and availability without notice. In the event of product unavailability of a certain item, substitutions, which may include brand substitutions may apply and item will be replaced with an equal value item.
4 Packages ordered will be shipped through Local Couriers to get around Covid-19 delays.